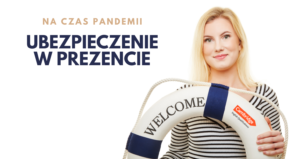 Important: Only now and only in Lang LTC Exam Centre do we offer you special, free COVID-19 insurance.
Interested? Select the SAFE package when registering for the exam.
EXAM NOT PASSED? – you will have the possibility of taking the exam once more if you score up to 3 points below the result required to pass the exam according to the Cambridge English Scale. You will have 12 months to repeat the test free of charge.
CANCELED SESSION? – If you need to cancel a session because of a pandemic, we guarantee you the opportunity to choose between:
Free transfer of the session to another date convenient for you

Voucher in the full amount of the examination fee to be used by the bearer for any exam from the Lang LTC Examination Center offer. The voucher will be valid for one year from the moment it is issued. If your language skills increase during a pandemic, you will be able to use it for registering for a higher-level test. You can also pass it on to a loved one.
To register visit: https://register.lang.com.pl/pl/search/
Our centre offers you three price options: